Chesterton
Selling or Buying in Chesterton?
If you are thinking of selling or buying a property and are looking for an estate agent in Chesterton, Cambridge then please contact Hockeys on 01223 356054 to speak with one of our specialists.
Alternatively, click here if you wish to search online for any available properties in the village or here if you are thinking of selling and would like to arrange a face-to-face, free, no obligation, valuation. Just curious? Then click here for an instant valuation of your home.
Location
Chesterton comes under two electoral wards (West Chesterton and East Chesterton) and as of the 2011 Census the total population was 18,134.
The centre of West Chesterton is approximately 1.1 miles (1.77 kilometres) from the city centre with East Chesterton approximately 2.2 miles (3.54 kilometres) away.
Area Information
Buses run seven times an hour to Cambridge city centre and six times an hour to Milton and Addenbrooke's Hospital. Chesterton is also home to the Cambridge North railway station, which became operational in May 2017.
Facilities
There are three doctors surgeries in proximity of the area and many open spaces and play areas including Green End Road green, Scotland Road and Chesterton recreation grounds and Logan's Meadow with a large green space and open air gym equipment, Alexandra Gardens has a play area, bowling green and pavilion. Across the River Cam there are further green spaces such as Midsummer and Stourbridge Common.
For preschoolers facilities include the Chestnut, Peek-a-boo and Cambridge Nursery. For older children in Chesterton there is the Shirley Community nursery and primary school, Chesterton and Milton Road primary schools. Secondary schooling is dependent on which catchment you live, so is either the Chesterton Community College or North Cambridge Academy.
Further education is available at nearby Cambridge Regional College and a special school nearby is the Mayfield Primary School.
Terraced Houses on Ferry Path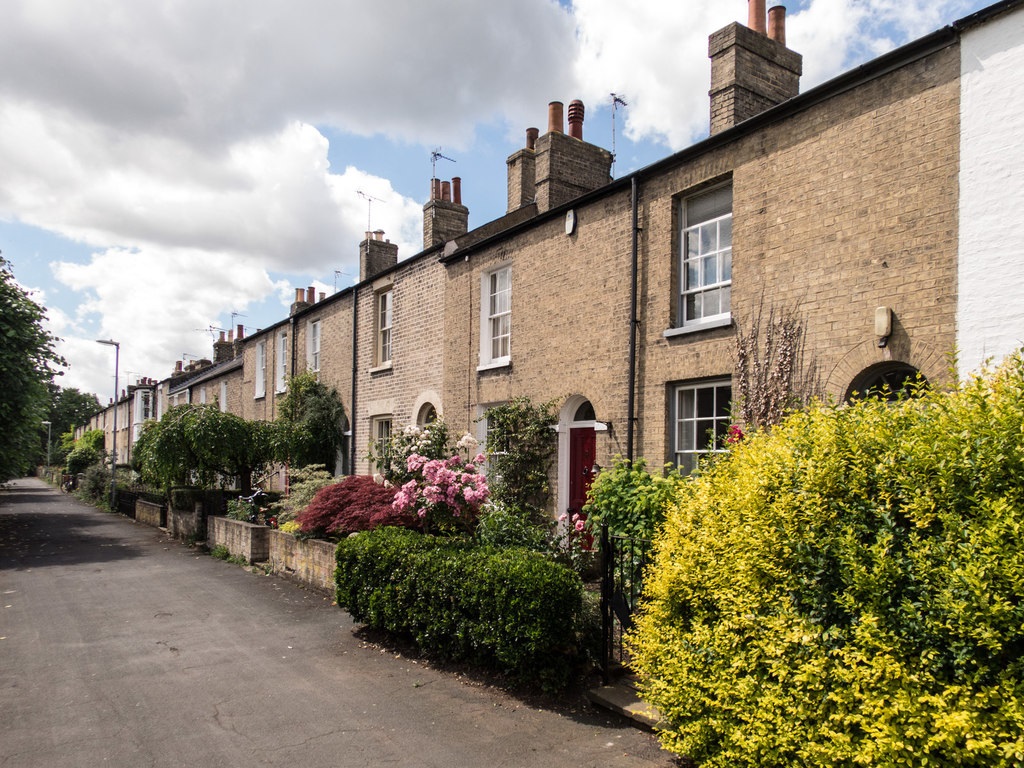 Updated 20th April 2020.
If you live in Chesterton and feel there is anything to add or correct in our village guide, then please do let us know as we aim to keep it as useful as possible for home buyers moving into this area.
Photograph © Copyright Kim Fyson and licensed for reuse under this Creative Commons Licence
Please note that the property shown in this photograph is not for sale by our company and is displayed purely for illustration.
If you live locally and feel there is any incorrect or missing information in these village guides, then please do contact us as our aim is to keep them as up to date as possible to assist buyers moving into the area.