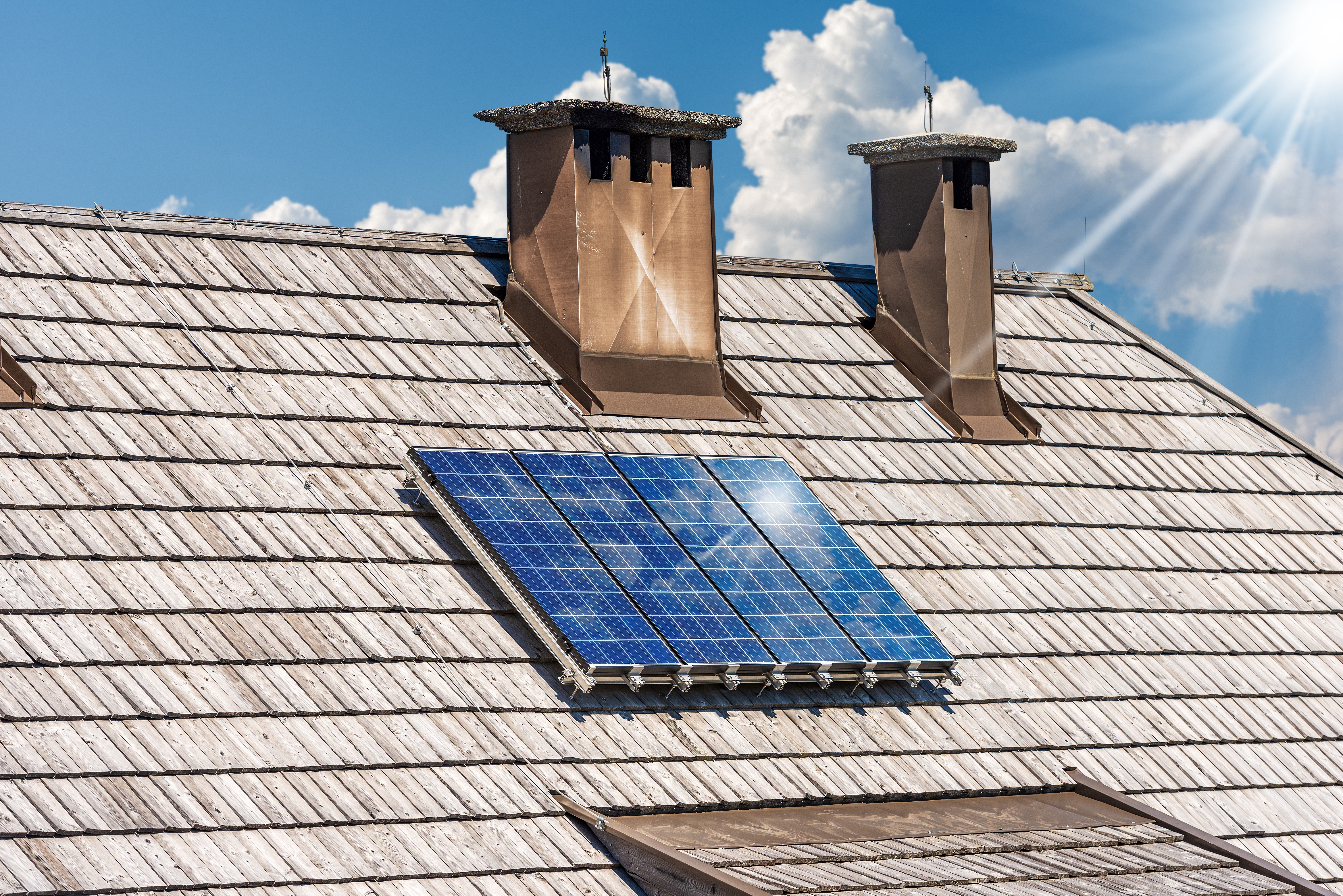 The cost-of-living crisis is proving a real challenge for families in the UK and beyond, and an increase in energy prices is a key factor.
Although prices have been frozen for now, households are still likely to be paying more than they were twelve months ago, meaning many may limit their heating use this winter to save the pennies.
The increase in cost has once again focused minds on alternative sources of energy such as solar. But will adding solar panels to your house really help with your energy bill and can it benefit in other ways such as adding value to your property?
Below, Director here at Hockeys Estate Agents Cambridge, Jeremy Trott answers some of the key questions.
How Much Are Solar Panels?
Before deciding whether to invest in solar panels for your house, it is a good idea to work out the potential costs. According to The Energy Trust the average domestic solar PV system is 4.2kWp and costs around £6,500. Of course, the final figure will depend on the size of your roof and the scale of work required for installation.
It is important to remember that solar panels are a long-term investment, and your outlay will be worthwhile over time.
Will Solar Panels Reduce My Energy Bills?
In short, yes they will. The savings vary from property to property, but it is estimated that solar panels on your home can reduce your energy bill by between £297 and £749 per year. As well as the basic savings on your energy bill, you also have the opportunity to recoup some of your initial outlay through the Smart Export Guarantee Scheme (or SEG). The scheme takes excess, unused, solar made energy from your home and delivers it back to the national grid – so in essence, you receive a payment for some of the energy that you don't use. The SEG could save up a household up to £110 pounds per year.
Will Solar Panels Add Value To Your Property?
The general consensus is that solar panels do have a positive effect on increasing property pricing. The fact that they can help save money on household energy bills is a huge plus, particularly in the current climate. Solar panels can also improve the energy rating of a property which is another big tick in the box, while having features that are eco-friendly is a huge positive for many potential buyers.
How long do solar panels take to install?
Firstly, you'll need to assess whether your home is suitable for solar panels before calling the installers in. It is important to have a south facing garden and a roof that is away from shade during peak daylight hours. Solar panels work by absorbing sunlight before converting it to energy, so any barrier between the sunlight and your roof is a huge negative. The bulk of the installation work is erecting the scaffolding, once that phase is completed, the installation of the panels themselves is a relatively quick process. Most installations can be done in one to two days.
How much is my Cambridge property with solar panels worth?
If you are interested in whether installing solar panels will help to sell your Cambridge home, or if your currently installed solar panels are adding to your Cambridge property's selling price, then you're going to want to get expert advice and sell your property with a local estate agent you can trust.
Hockeys are a leading estate agent in Cambridge and can help sell your property if you are based in the Cambridgeshire area. Request a Cambridge property valuation today from one of our experts to take the first step toward a successful sale!