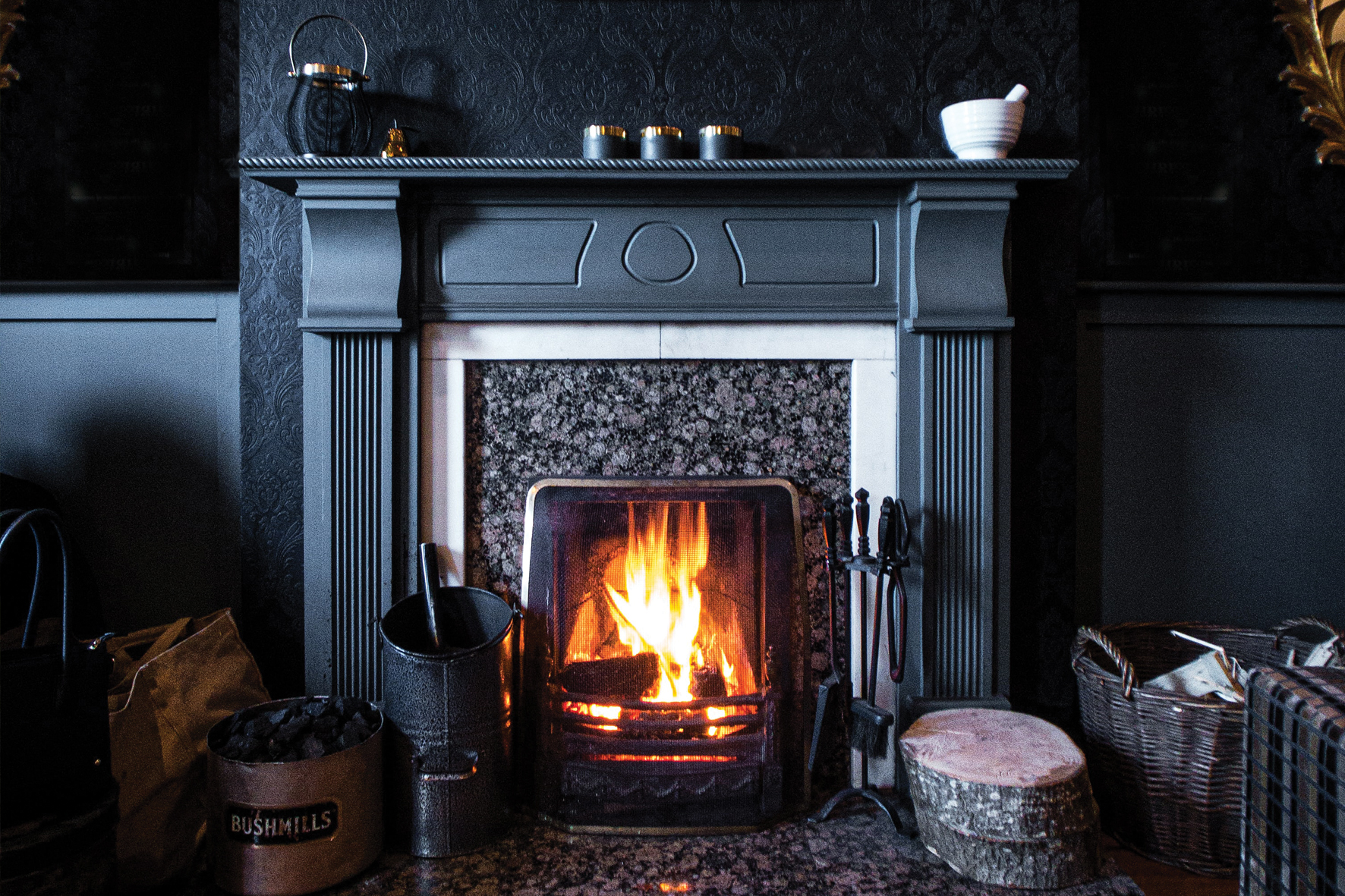 As Downton Abbey: A New Era, the sequel to the 2019 movie, makes its return to the big screen this Spring, we can expect to see plenty of glitz and glamour above stairs. With the Crawley family back, we can also expect to see a resurgence of interest in period-style interiors. And you don't have to have a sweeping staircase or your own Mr Carson to give your home some period touches. It's also a 2022 trend prediction to balance period with a modern twist. In our latest Cambridge Property News feature Hockeys Estate Agents Cambridge present five features to explore!
Get a handle on it!
Opt for brushed chrome, copper and alloy to give a rustic look, with a slight contemporary twist. It´s an ideal look for home offices, kitchens and incidental furniture pieces. The trend now is to go for the look of traditional furniture but with a modern twist. Whether you´re upcycling or working on a new DIY project, it´s possible to transform simple pieces of furniture with good-quality, timeless furniture handles. If you´re looking for a traditional piece to restore, visit www.emmauscambridgeonline.co.uk where you might find a bargain, discover unique items and reduce waste. The shop supports formerly homeless people.
Wow-factor wallpaper available in Cambridge
Don't limit yourself to papering the walls, take a cue from the 1920s when papering panels and cabinets was popular. You don't need authentic panelled rooms either, use MDF frames to create feature corners and use wallpaper to create a feeling of views or jungle – bring the outside in. Don't be afraid to choose a bold pattern or colour – flora and fauna prints are still very much on-trend in a period setting, along with designs featuring birds. Don't be afraid to contrast bold colours by positioning strong coloured occasional chairs in front of your feature wall. For a modern twist and lots of choice in feature wallpaper, visit www.hovia.com – they stock ethically sourced, high-quality paper with vivid prints. Farrow & Ball in Cambridge city centre have a range of beautiful metallic wallpaper to get creative with. Call 01223 367771 for more information.
It's not all about the AGA!
If you´re looking for a classic look in your kitchen, something Mrs Patmore would be proud to cook a feast on, consider Sarah Beeny´s choice – the Everhot heat storage electric range cooker. TV presenter and property expert Sarah featured her choice in the recent Channel 4 series documenting the renovation of her modern stately home. Everhot are the perfect period piece, environmentally-friendly and they come in a range of tasteful colours and in a variety of sizes. Try Neptune in Harston or Eadonstone Bepsoke Design in Bottisham to see the real-life models.
Focus on the Fireplace
A Downton-inspired living room is always going to focus on the fireplace because homes didn´t have central heating. The fireplace would be the centre of attention because this is where the family would gather – make it the focal point and arrange sofas and armchairs around it. If you don´t have an authentic period fireplace, you can create the look by building an integrated fireplace that becomes a constituent part of the wall and has shelving around it. If you want to incorporate a modern twist, keep your fireplace black with a neutral colour surround.
Chime in time - where to get an antique grandfather clock in Cambridge
What is more charming than a grandfather clock set on your wall or standing in your hallway? Once taken out with many house clearances, these feature pieces are now sought-after. Cambridge Clocks Ltd., is a conservation practice run by second-generation horological conservator Tom Jackson of Cambridge Clocks recommends buying from:
Looking to sell your Cambridge home?
If you are thinking of selling your Cambridge home, Hockeys can help with expert advice and the best local valuation service. Just click below to contact us today to learn more!