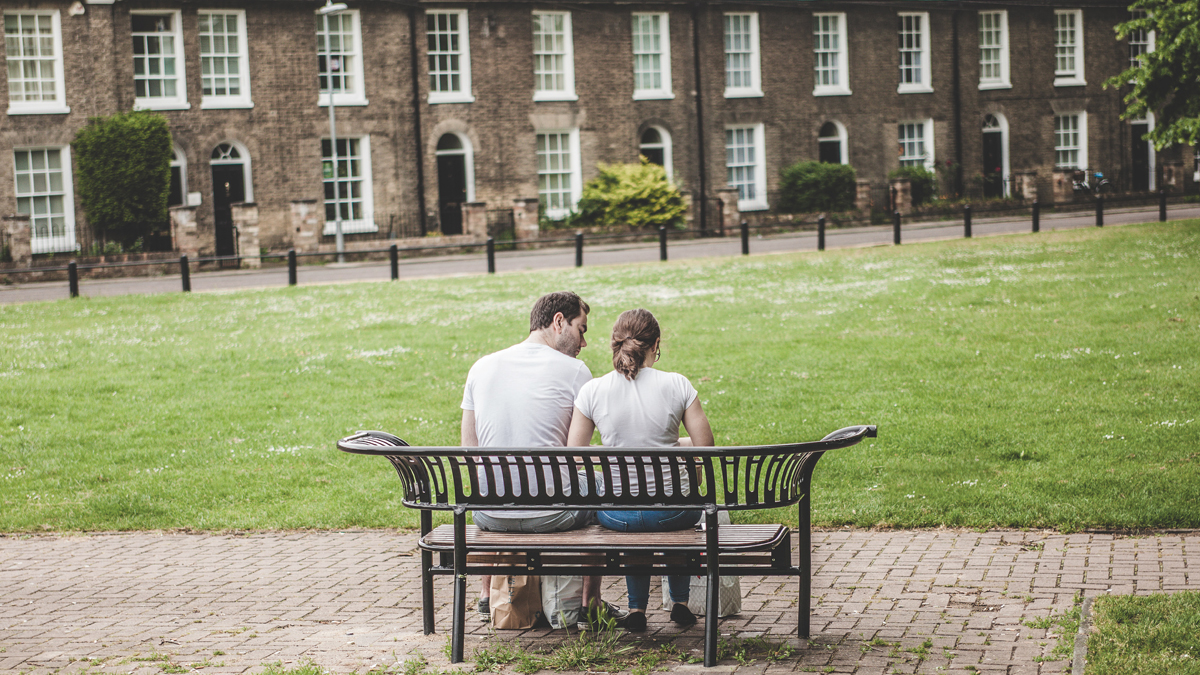 Is the dream of home ownership over for 18 to 34-year-olds? A recent survey by Santander, one of Britain's biggest mortgage lenders, found that less than 25 per cent of young people in this age group will be in a position to buy a home by the year 2026. Cambridge Estate Agent Hockeys reveal how it is possible to make the dream a reality with increased support from lenders for first time buyers.
New Report: The Future of the Home Ownership Dream
How does this report, called The future of the home ownership dream, impact the current property market, and why is home ownership still one of most young people's top goals? Half of the 5,000 non-homeowners questioned equated it with having children and said it was more important than getting married. Santander also found that just under half of potential first-time buyers had saved nothing at all towards their first home.
First Time Buyer Incentives: 5% Deposit with no fees or stamp duty
In March 2018, HSBC UK introduced a range of 95% Loan to Value mortgages with competitive interest rates, no fees and mortgages available up to a maximum of £400,000. Tracie Pearce, HSBC UK's Head of Retail Products, said, "There is a strong desire for home ownership, with more than half of first time buyers recently telling us they would be open to the idea of buying with someone they do not know. We hope that with only a 5% deposit required for our new range of mortgages, no fees and stamp duty exemption up to £300,000 our first time buyers will get a footing in the market."
How First Time Buyers Boost the Housing Market
A boost in First Time Buyer house purchases will help to make the UK property market more dynamic and as Nationwide building society reports that at the end of 2019, house prices were 1.4% higher than at the start of the year, with prices rising strongly in November and December, analysts said that the figures indicated the housing market was "getting back on its feet" after 10 stagnant months and a year of economic uncertainty.
First Time Buyers for the Cambridge Property Market
Jeremy Trott, Director of Hockeys, Cambridge, said: "Earlier in the Autumn, the Office for National Statistics reported that in Cambridge, the highest house prices were to be found in the wards of Queen Edith's, Newnham, Market, Trumpington, West Chesterton, Castle, Petersfield and the villages of Shelford, Trumpington, Harston and Comberton. At the lower end, it was property in Peterborough and Fenland that saw the steepest falls in property prices. Cambridge has a robust housing market, and we saw positive figures for residential purchases in 2019. Buyer and seller confidence is increasing and it seems clear that the election has spurred people on to get on with their lives. More valuations are coming in, and we are seeing vendors pricing to sell. On the whole, the year is starting with a buzz of anticipation and activity. The more support we see from lenders for First Time Buyers, the more this will reinforce the market growth."
Buy Your First Home in Cambridge
As your local estate agent for Cambridge, Hockeys are here to help you find your first home in Cambridge with a stunning range of property to choose from. Just click below to find your first home.
View Cambridge Property for Sale