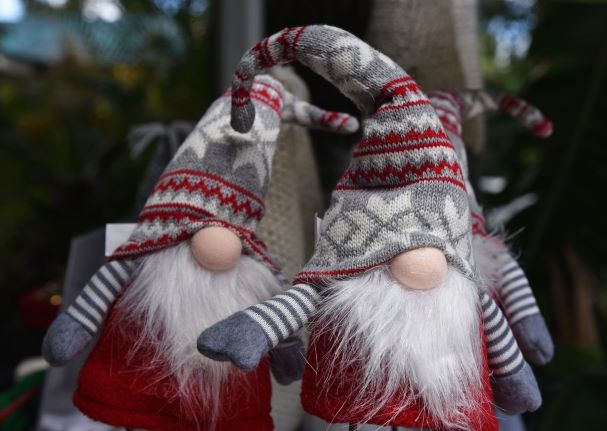 Is Christmas a Good Time to Sell Your Home? Find out with our expert guide...
Should I sell my house before or after Christmas?
Christmas tree? Check. Decorations? Check. Presents? Check. Turkey and all the trimmings? Check.
There's enough to think about in the lead up to Christmas without having the added hassle of putting your house on the market, right? Surely, it must be the worst time to sell a house in the UK, right? Not necessarily.
Yes, the usual festive admin can be a pain and you might think one more item on the to do list is enough to push you over the edge, but, if you're feeling a New Year, new start, new house kind of vibe, then the Christmas period is actually a prime time to get your property up for sale.
A good time to buy a house, get organised
Time to get organised especially if you want to sell or buy a house faster, get ready to prepare the finances, the Estate Agents, the legal requirements, everything should be in order ready for your house sale.

"A lot of people will be asking the question, what is the best time to sell my property and should I sell my house now or wait until 2022?" says Jeremy Trott, Director at Hockeys.
"It really is a case of the early bird catching the worm – Boxing Day is one of the busiest days of the year for the property searching portals, so we're really encouraging clients to be proactive. Here at Hockeys we run a 'do not disturb campaign' where we list the property ready, to go live in December ready for viewings in January."
But surely the Christmas period is full of distractions that put selling or buying a property lower down on the list of priorities?
Not the case says Trott: "Part of the reason that Boxing Day onwards is such a busy period in the property market is that families have had time together to discuss relocating, upsizing, or moving back closer to home. People are off work, the kids are off school, so it's a prime opportunity for families to sit around the laptop house hunting and discussing their futures ready for that fresh start in the New Year – so if you're pro-active and list in December, your property will be seen by that captive audience ready for enquiries in January."
So, while the rest of us are winding down to some much-needed R & R, estate agencies are ramping up for one of the busiest spells in their calendar.
Housing market predictions 2022
"There's been no signs of things slowing down with the level of houses coming on the market, so we're in for a busy final few weeks of 2021 and into 2022," says Trott.
And for those with houses already on the market leading up to this festive period, he has this advice: "Enjoy your Christmas but be mindful that there may be people that want to view your property between Christmas and New Year – if you're going away, let your agent know and leave them a key so you don't miss out on viewings that could turn into a sale."
So, the message is simple – if a new house is top of the agenda for the start of 2022, get yours on the market ready for the Boxing Day rush – and remember, the early bird catches the worm!
So if you would like to discuss our do not disturb campaign or are looking to sell your home in the New Year then click here to arrange your free valuation.