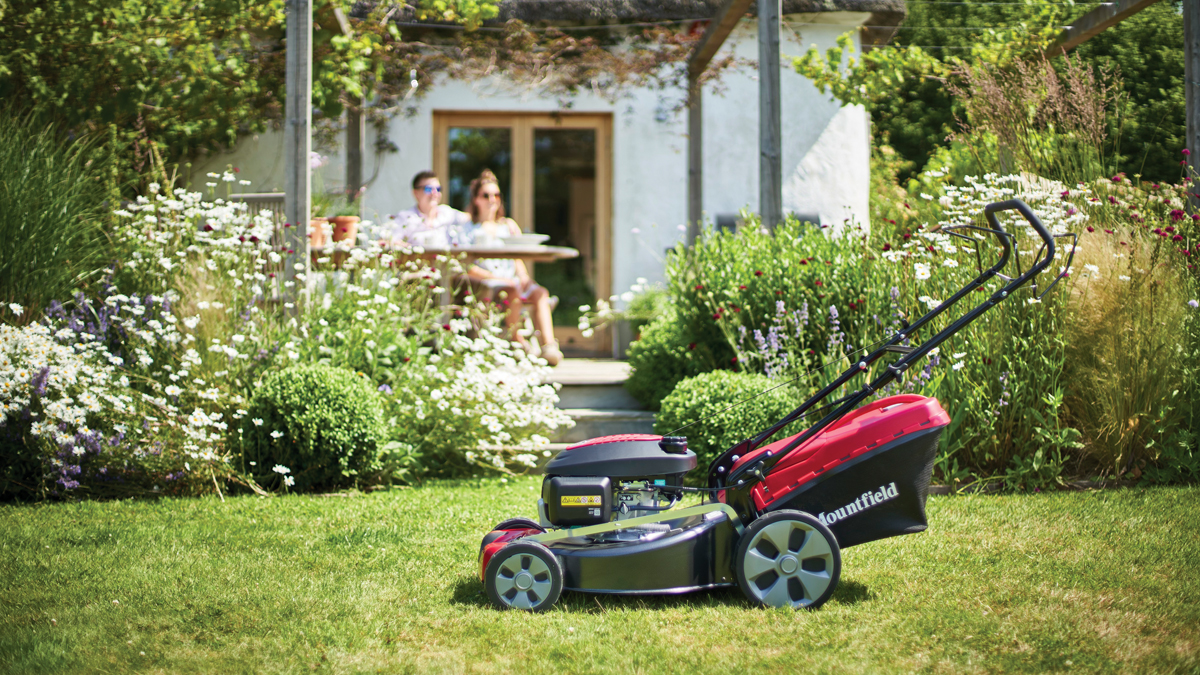 There's little excuse not to invest in a good lawn – treat it well and it will be the gift that just keeps giving. David Hedges Gower, broadcaster and Britain's leading lawn expert is here to get you started
February means one thing for certain: Spring is getting closer! But it's not here yet and, even though the days are growing longer, this month can feel like the darkest, saddest one for gardeners. Fortunately your lawn is the gift that just keeps on giving – there's always something to do; and right now you can do the work indoors as well as outside!
PLANNING: This is the job that you can do from a comfy armchair. If you kept a simple record of your lawn care last year, now is the time to review it, see what worked well and what didn't, and make some adjustments for this year's schedule. And if you didn't keep a diary, now is when you can start one. Set it up so you can log the main interventions' month by month, note any extreme weather, and of course remember to record how the lawn responds. It takes very little time but can transform your lawn care, making it more efficient and more effective.
MOWING: Don't just leave your mower gathering dust until you need it. You may need it right now! Grass does like to be 'topped off' during February; it keeps the air circulating and stops it becoming a dense wet mess that attracts disease. But it will need the same sharp blades you'll need once your Spring mowing begins. So first things first, get the blade sharpened – and get the rest of the mower into good order too, lubricating, tightening, generally making sure this much neglected machine becomes the jewel in your lawn kit for the year ahead.
LEAVES AND ROOTS: You can be nourishing and supporting your grass right now by applying a ferrous sulphate feed (if not already done), and also by doing a hollow-tine aeration. UK weather is unpredictable, so do pay attention to the prevailing conditions, but if they're right then these two jobs can really help your grass stay fit until the warm Spring sunshine does its stuff.
HOUSEKEEPING: Too early for a spring-clean in the house? No problem; start outdoors! "But it's too wet to get the leaves off the lawn; and what's the point of moving the wooden benches?" Common excuses, but there's a reason the professionals will be out there doing exactly that. And that reason is prevention. Some routine housekeeping on your lawn will help prevent disease and other problems from taking hold.
So, don't just peer nostalgically through your window into the garden; get out there and get busy. Just a note to finish with, however: there's a lot of bad lawn advice circulating out there, which is why I'm always telling people to learn from the professionals. But just as important is to decipher what we learn. You don't have to become a lawn obsessive; just take the common-sense stuff and only do what your lawn needs. It's just good simple lawn husbandry.
Written by David Hedges Gower for
Mountfield Lawnmowers
www.mountfieldlawnmowers.co.uk