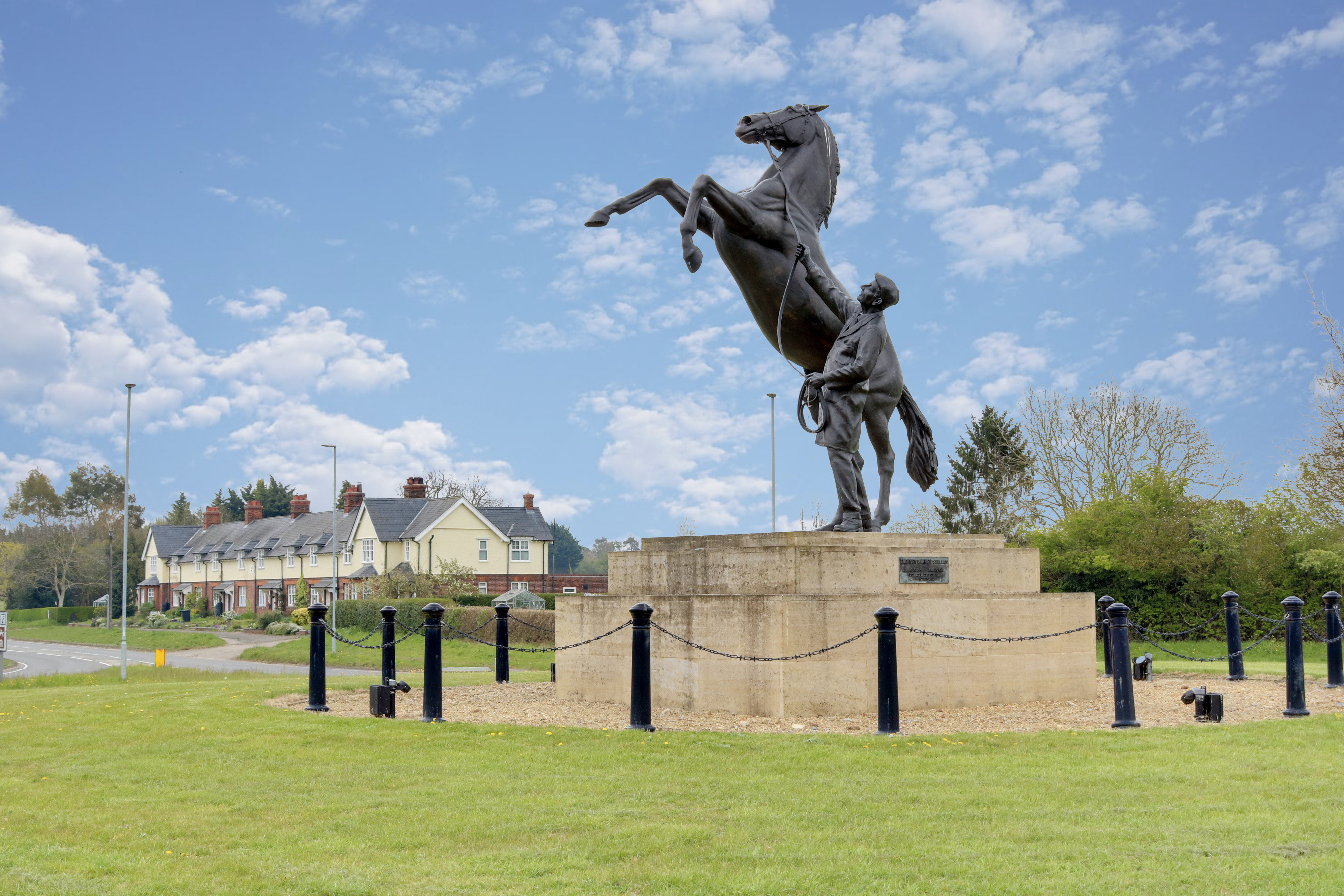 Read our Newmarket house price update from Daniel Sumner, an estate agent in Newmarket.
What's happened in 2021 and why has the housing market been so busy?
Businesses have been adapting to life after the pandemic but despite 2021 proving a challenging year for most industries the housing market boom has continued to exceed predictions and propelled the national average asking price to an all-time high with another annual increase of almost 6%. For the East of England the average asking price is almost £400,000 with nearly a 9% increase from the same time last year.
The reason for the soaring house prices has been the imbalance in supply and demand.
Lockdown restrictions caused people to re-evaluate what is important and make lifestyle changes following the pandemic, deciding they want to be closer to family or the need for more outside space for example. Working from home has now become more of an expectation meaning there is no longer the need to be based so close to the office. This has meant locations that ordinarily would have been 'too far out' are now happily considered, buyers desire to move and the stamp duty holiday outweighing the uncertainty and creating more buyers.
Because of the pandemic however it has meant less homes going for sale and supply reached an all-time low. The Rightmove price index for July stated homes with four beds were more facing biggest imbalance with 39% more sales but a 15% fall in numbers coming to market versus 2019. This was a similar story with three bedroom properties, a 28% jump in sales but a fall in 10% of new properties being marketed. Hockeys Newmarket have agreed sales on numerous detached homes this year and on many occasions received offers far exceeding the asking price, we currently have a significant number of genuine buyers registered.
Is now a good time to move home?
For many of our customers that have entrusted us with their move this year, their dilemma has not been the sale of their current property but managing to secure their next home amongst the frenzied buying period. We have experienced several properties in Newmarket, Burwell and the surrounding areas selling for over the guide price because multiple offers were received. But whilst this is great news for our vendors that is usually only one part of their move, sellers may have been fortunate in achieving a marvellous price on their sale but now they need to find somewhere to buy.
The decision of when to start marketing your home can be tricky, for some the thought of advertising their property without knowing where they are moving to is very scary.
But because of the number of buyers chasing each property at the moment the right strategy is to sell before you buy and place yourself in the best position when offering. It is wise to continue researching the locations where you would like to move but the danger is finding the dream property and not being in a position to buy it. Some of our home movers have even opted to sell first and move into rented accommodation to make sure they give themselves the best chance of finding their next home. We are delighted to have helped our customers not only sell for the best price but navigate the complexities of the entire move and if you would like to move but have any questions about how to approach the process please call Hockeys Newmarket on 01638-354553.
What can we expect from the property market in 2022?
Can house prices continue to rise at the same rate, or is the market headed for a correction?
There has been no substantial dip to the prices because the demand is still exceeding the supply. The forecasts for next year are relatively mixed but the positive news is that no one expects there to be a big decline, however as supply and demand begin to level out we can expect a gradual return to normal and inevitably a slowdown in house price inflation.
While keeping track of changing house prices is important, when it comes to buying and selling a home the decision isn't based on a spreadsheet analysis but rather one's own personal needs and financial circumstances. If family need a more practical working from home arrangement or a couple need to downsize to a single storey property it is unlikely anyone would wait to take advantage of the market conditions. If you have any questions relating to the buying or selling process then please do get in touch where we will be delighted to help.