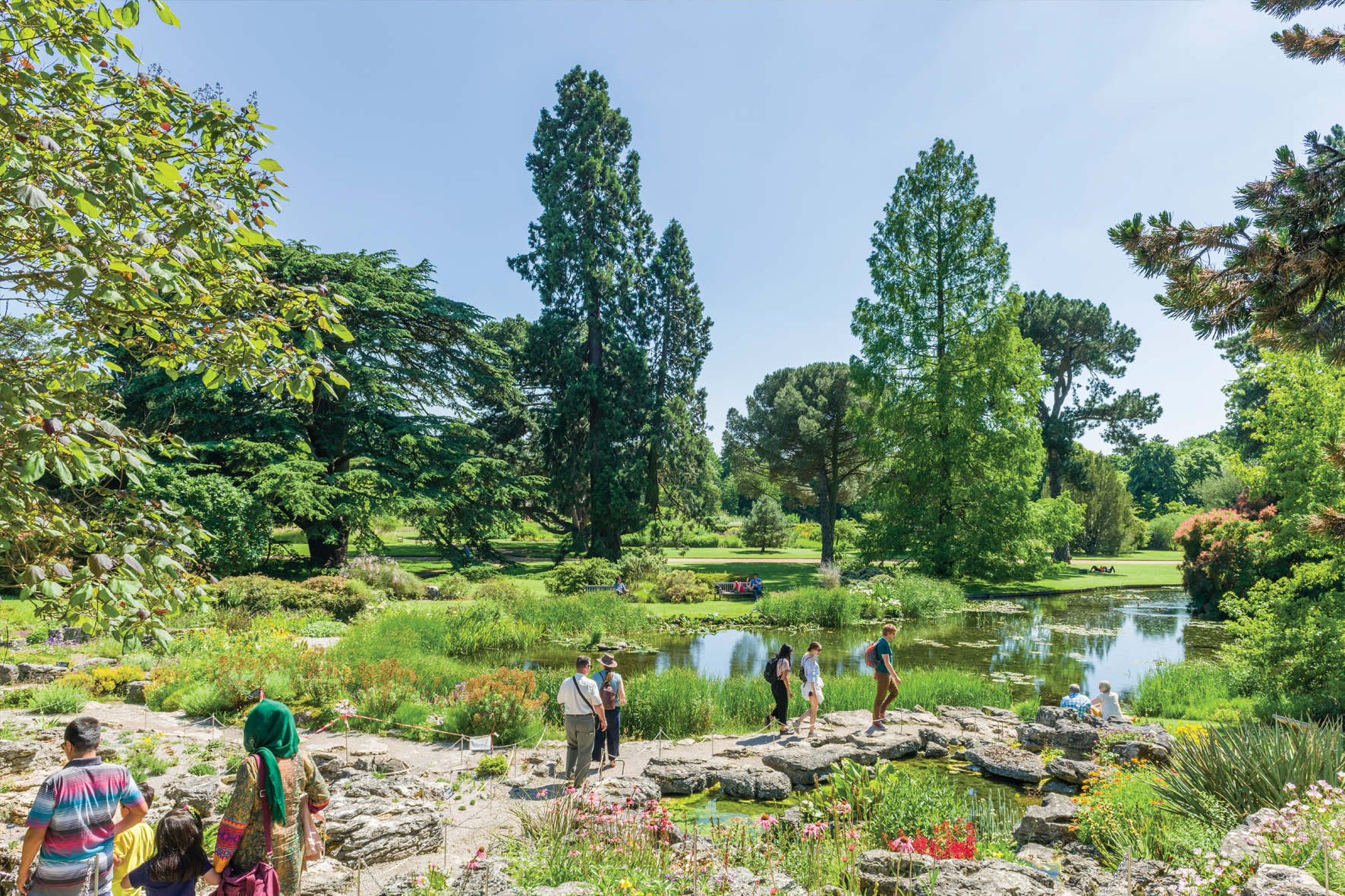 Whether you are a seasoned visitor or have never ventured inside the University´s Botanical Gardens, taking a walk through this green oasis of peace, tranquility and inspiration, right in the heart of the city, must be on your bucket list for 2021 as the gardens celebrate 175 years on the current site.
Now is the time to discover an incredible collection of more than 8,000 plant species from all over the world, many of which face extinction – and if you can´t get into the gardens in person, you can look up the "wellness wanderings" on the gardens´ website – a series of virtual garden tours.
How Cambridge's botanic garden inspires us
The garden evolved from a small city centre garden aimed at medical students who were learning how to use plants as treatments, into a large and accessible garden showcasing plants from around the world, grown for teaching and research purposes. The mastermind behind it, John Stevens Henslow, a biologist and Professor of Botany at the university from 1825, worked with the garden´s designer and first curator Andrew Murray (1845-1850). The garden inspired Charles Darwin and it was Henslow who secured his place on the Beagle, nominating him to go and observe, and collect and note the natural world. We all know how groundbreaking that voyage proved to be. The thinking and theorising with Henslow laid out a path for Darwin´s evolutionary theories.
Today the garden´s director, Professor Beverley Glover, is researching what attracts animal pollinators to flowers, the developmental programs that build flowers and how these evolved. This research ties in to current global concerns including the sup0ply of food, for example, how to feed the world in the future when 35% of food comes from crops that rely on animals for pollination.
Wellness wandering
If, after this pandemic period you have found yourself needing to clear out, experiencing cravings for peaceful places, or being stressed out by constant activity, chaos, loss or apparent endings, it may be time to explore the power of emptiness that you can gain from spending time in these peaceful gardens. Hazel Farrer, life coach and mindfulness coach (www.hazeltreecoaching.com), with a special interest in mind-nature connection, explains, "The state of "being" in emptiness is not as a stage of nothingness. Quite the contrary, it is a rich, full and sacred place of consciousness that allows for re-connection. Learn to enjoy the precious space of emptiness and allow it to work its magic. Emptiness is like mindfulness; an awareness that comes from paying attention, to the present moment, intentionally and without judgement. Slowly, as you allow your mind to quieten, by acknowledging what is actually there surrounding you, staying in the moment, you can feel entranced by the self-expression of nature, the world of insects, bird song, and the colour of flowers and trees. You might find wonder in small but significant life and appreciate the quality of the land and the beauty of how nature flows and moves, and you may come to understand that resilience is about recharging, not enduring."
Cambridge University Botanic Garden Photography Competition
Capture the spirit and beauty of Cambridge University Botanic Garden by taking part in the International Garden Photographer of the Year competition, ending 31st October. This special competition is open to adults over 18. Explore and showcase the garden´s heritage landscape and plant collection, which includes rare and endangered plants from all over the world. A green oasis of peace, tranquility and inspiration in the heart of the city.
Time for Tea: Discover UCBG's Cafés & Places to Eat & Drink
The UCBG Garden Café is open again and pre-ordering is encouraged. Choose from a range of homemade cakes, soups and Mediterranean-inspired meals – vegan, vegetarian and gluten free options are available. The Gardener's Breakfast is served until midday! It's a family-friendly café, with high chairs, baby-changing facilities and children's books to borrow. Every cup of coffee and hot chocolate sold is fairtrade and bottled water is provided by One Water who donate 100% of the profit to help clean water supply projects in developing countries.
Open 10am – 5.30pm, closing earlier between October and March. Email: eat@thegardenkitchencambridge.co.uk