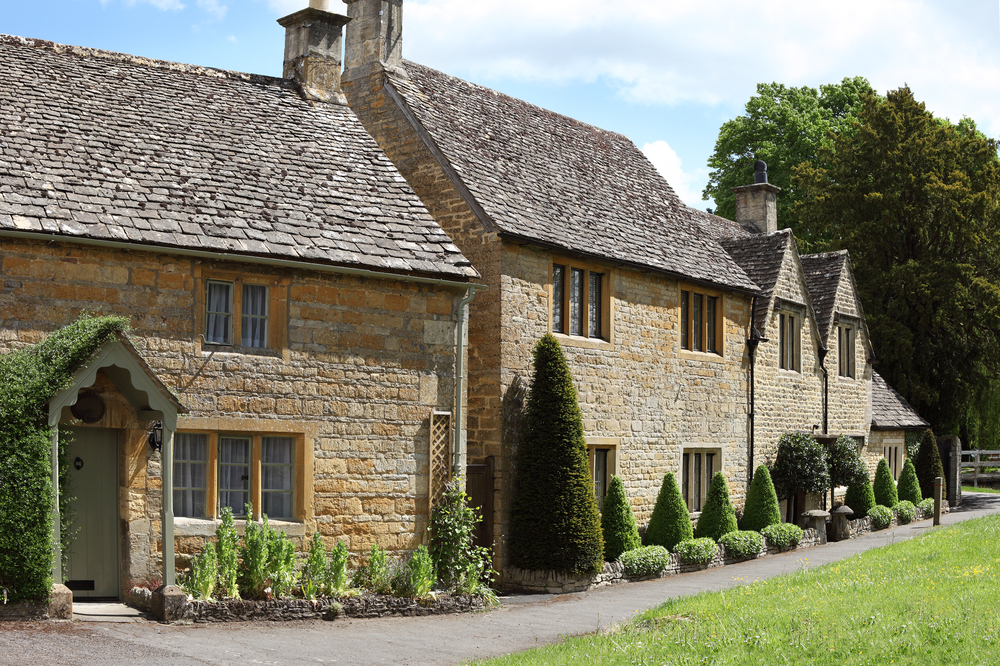 Character is often high up on the "must have" list when buying a property. For some, character is the be-all and end-all. We have all seen the episodes of Grand Designs when an ambitious modernisation of an old building becomes a living nightmare. Planning obstacles and spiralling costs always seem to come into play.
So, what if your current property is Grade 2 listed or you are looking to purchase a Grade 2 listed building to live in? What improvements can you make and does the risk outweigh the reward?
With answers to those questions and many more, Director here at Hockeys, Jeremy Trott.
What Does Grade 2 Listed Mean?
There are a number of Grade 2 listed building do's and don'ts to cover, but first it is useful to know what Grade 2 listed actually means. Grade 2 listed defines a building which has architectural or historical significance and, as such has additional planning laws attached which are designed to protect it.
There is a popular misconception that all Grade 2 listed buildings are large, grand dwellings or stately homes, but that is not the case. Types of Grade 2 listed buildings can vary from a terraced home to a commercial building to historic structures such as bridges.
What Are The Grade 2 Listed Building Dos and Don'ts?
If you are considering buying a Grade 2 listed property, it is important to conduct some research before proceeding with the purchase.
Buying a Grade 2 listed building comes with added responsibility. The buck will stop with you when it comes to making necessary improvements to the building, so do due diligence on previous work and ensure all of the papers and consent forms are present and correct.
Do not assume you can commence work on the property without permission, however minor the project may appear. Contact your local council conservation officer who can provide expert advice on elements such as repair and maintenance.
Are Grade 2 Listed Buildings Worth More?
There is no hard and fast rule to say that Grade 2 listed buildings are worth more or less than a standard property.
Period features and character are desirable and can increase the asking price of a home. It is important to remember though, that a building is Grade 2 listed for a reason – to protect it and preserve the history.
Any improvements required may be expensive and difficult to implement so there are instances when a listed building's price is reduced for those reasons.
Are Grade 2 Listed Buildings Harder to Sell?
In the main no, but selling a Grade 2 listed property does depend on finding the right kind of buyer.
Anyone that is going to invest in a house that is Grade 2 listed has to be sympathetic to the complications that could arise and perhaps have more patience and available funds than other buyers.
Hockeys sold a Grade 2 listed property in which the vendor had worked painstakingly with English Heritage to ensure every modification they made met the required planning laws.
They were told by English Heritage that their extension had to include expensive tiles imported from Spain to maintain its authenticity.
If a Grade 2 listed building is on your wanted list, you must be prepared to put in the hard yards and funds to maintain and improve it.
Can You Extend A Grade 2 Listed Building
You can extend a Grade 2 listed building, but it is a more complicated process than with a standard dwelling.
It is best to begin researching what you can't do and go from there. Normally, a house extension comes under permitted development – so you do not need planning permission if the work meets certain criteria.
With a Grade 2 listed building, you should seek guidance from the local planning authority.
It is very likely that you'll also have to liaise closely with a conservation officer or English Heritage to ensure your development is in keeping with the historical importance of the building.
Once planning permission has been agreed, try and employ contractors who have experience of working on Grade 2 listed buildings. That know-how can prove invaluable on complicated and expensive projects.