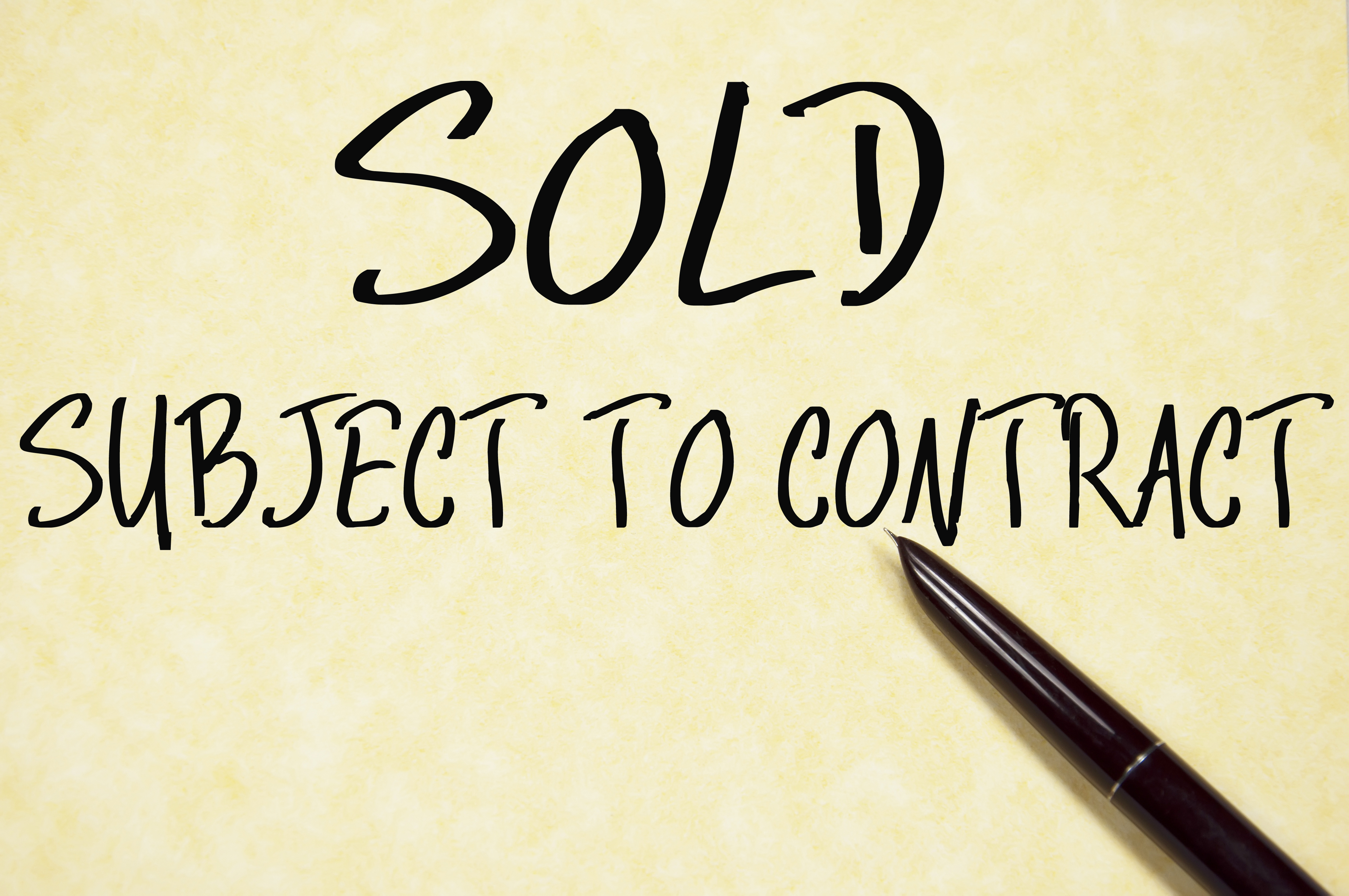 Selling and buying is stressful enough without having to decipher those technical terms and annoying acronyms. Sold STC is one such term that has the uninitiated scratching their heads. So, what does Sold STC or mean, and what are the implications for the buying and selling process when a property is sold STC?
Director here at Hockeys Estate Agents Cambridge, Jeremy Trott, has the answers…
Does Sold STC Mean My House Will Be Off The Market?
Put simply, Sold STC, or sold subject to contract, defines the period between having an offer accepted and getting to a legal exchange of contract. It is a gentleman's agreement in essence and gives your solicitor time to get all the paperwork together before the agreement becomes legally binding.
Once a property is sold subject to contract, the house is taken off the market and a grace period is given to the buyer to make sure they can commit financially to the purchase and to pay for things like searches and surveys. In most cases, viewings stop to give the buyer time to get their affairs in order.
What Does STC Mean For The Buyer?
For the buyer, Sold STC is the green light for the conveyancing process to begin. Once the price of the property and timescales are agreed between buyer and vendor, it's over to the solicitors. Their job is to check that there are no red flags that may hinder the sale being completed, such as an adverse survey. Once a property is Sold STC, it will be marked as such on listings websites and won't generally be available for viewing.
Can Other Potential Buyers still Make An offer If A Property is Sold STC?
The short answer is yes. Estate agents are obliged to put any offer forward to the vendor so it does happen, but it is something that we discourage here at Hockeys. Once a property is Sold STC, the buyer has to make an outlay on searches and surveys, so for them to be gazumped by a counter offer post-Sold STC is just not fair. We also discourage continuing with viewings after a property is Sold STC for similar reasons. We feel it is only right that a grace period is honoured for the buyer to give them every chance of completing their purchase.
Can A House Sale Fall Through when a property is Sold STC?
A property is not considered sold until contracts are exchanged and change of ownership is confirmed, so unfortunately a sale can still fall through after a property is Sold STC. There are a number of reasons why this can happen. Some buyers get cold feet, and they view pulling out of a house sale as their best course of action. In other cases, a survey can throw up a red flag or the searches can uncover a future problem – such as planning permission for development nearby. We, as agents, ask the vendor for any material information such as faults or problems with the property in an effort to pre-empt any issues with completion.
Buy and Sell Cambridge Property at Hockeys
If you are buying property in Cambridge and want the process to go smoothly, local estate agent Hockeys are the best option for you - take a look at the huge range of Cambridge property for sale on our website.
And if you want to brave all the jargon and sell your Cambridge home, you're going to want to sell your property with a local estate agent you can trust.
Hockeys are a leading estate agent in Cambridge and can help sell your property if you are based in the Cambridgeshire area. Request a Cambridge property valuation today from one of our experts to take the first step toward a successful sale!