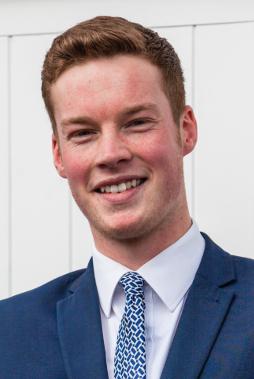 Time in industry - 2 years.

Likes – Music, food, motor sports.

Dislikes – Golf.

Alex was born and raised in the village of Over, Cambridgeshire where he still lives and has a fantastic knowledge of the local area and people.

After studying at Swavesey Village College he went onto further education in Cambridge where he studied mechanical engineering.
With further education complete Alex decided to start his career in retail sales, where he developed a taste for customer interaction and delivering high levels of service.

After being recommended by a friend to work for Hockeys, Alex started as a Trainee Negotiator in 2016 and within one year achieved promotion to the position of Sales Negotiator.

The directors feel that Alex is a very competent and tenacious negotiator who doesn't give up and will always deliver what is needed for his clients.