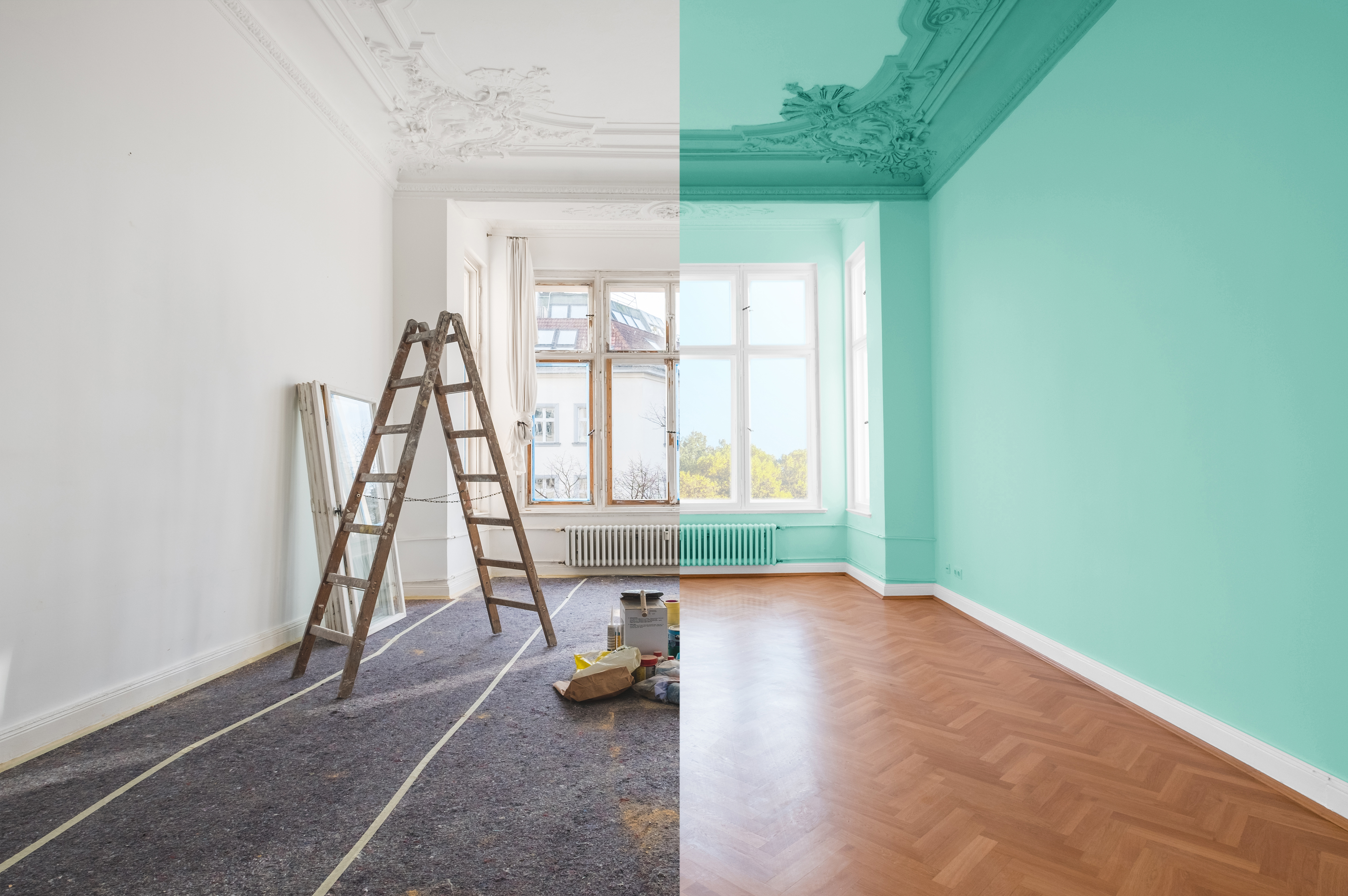 When you are looking to sell your house, it is always worth remembering the old saying: "you never get a second chance to make a first impression."
The importance of curb appeal can never be underestimated.
There are plenty of steps that you can take to increase the chances of your potential buyers having "the feeling" when they view the property. The inescapable sense that they have found the dream home and can't comprehend living anywhere else.
Selecting the right colour scheme for the interior and exterior of your house can have a huge impact on first impressions. A recent study found that sprucing up the exterior of your property with a lick of paint can help increase its perceived value by up to 25%.
So, where do you start and how do you know whether your house colour ideas will hit the spot?
Fear not, Hockeys Estate Agents Cambridge have put together some handy hints…
Consider the Surroundings of Your Home
Before you think about colour ideas for the exterior of your house, be sure to assess your surroundings. Yes, standing out can be a positive, but you don't want to upset the neighbours with something too garish which is completely out of step with your area.
Striking the right balance is tricky. On one hand you don't want to choose colours that are dull and give your house a flat, boring appearance, but on the other if you go for something bright and striking it could risk potential buyers being overwhelmed by the colour scheme.
Make sure you consider the durability of your paint as well as the colour. Your property's exterior is at the mercy of the elements. So you need to pick a paint and colour which will stand the test of time and won't fade too quickly.
Accentuate the Positives of Your Property
It's important to pick house painting colour combinations that accentuate the positive features of your property both internally and externally. If your house is a period property with external features aplenty, you may want to increase the number of colours, whereas a simple, modern property may benefit from a minimalist approach with only one or two colours.
Consider the history of your property:
Is it Victorian? An era where reds, greens, browns and blues were popular.
Is it a 90's build? A period which favoured less adventurous and neutral colours.
Of course, there's nothing to say you have to stick strictly to a colour scheme that is in keeping with the era of your house, but it's often a good place to start.
Choose a Colour Scheme to Lift the Mood of Your Home
When you come to choosing colours for the interior and you are deciding what colour to paint the kitchen, bathroom or bedroom, consider the mood you'd like evoke in each.
If your kitchen is open plan and used for entertaining, choose a colour scheme to reflect that. Think about contrasting colours for the cooking and entertaining areas to give each area its own specific identity.
Do you have a snug, where relaxation and downtime is a priority? If so, calm colours such as blues and violets should be considered.
The best colours for bedrooms can be dictated by the personalities occupying them. You may favour a calm, restful shade or prefer something bright and vibrant to ensure you wake up to an explosion of colour.
Regardless of the colours you opt for, choosing your palette should be an enjoyable experience. If you get it right, it can be a rewarding one as well.
Request a Valuation
If you are in the Cambridgeshire area, you can request a property valuation from our experienced and expert team of Cambridge estate agents. We can review all aspects of your property, including the decor and the colour scheme, and advise you on the process of selling your Cambridge home.